Please fill your contact number to start learning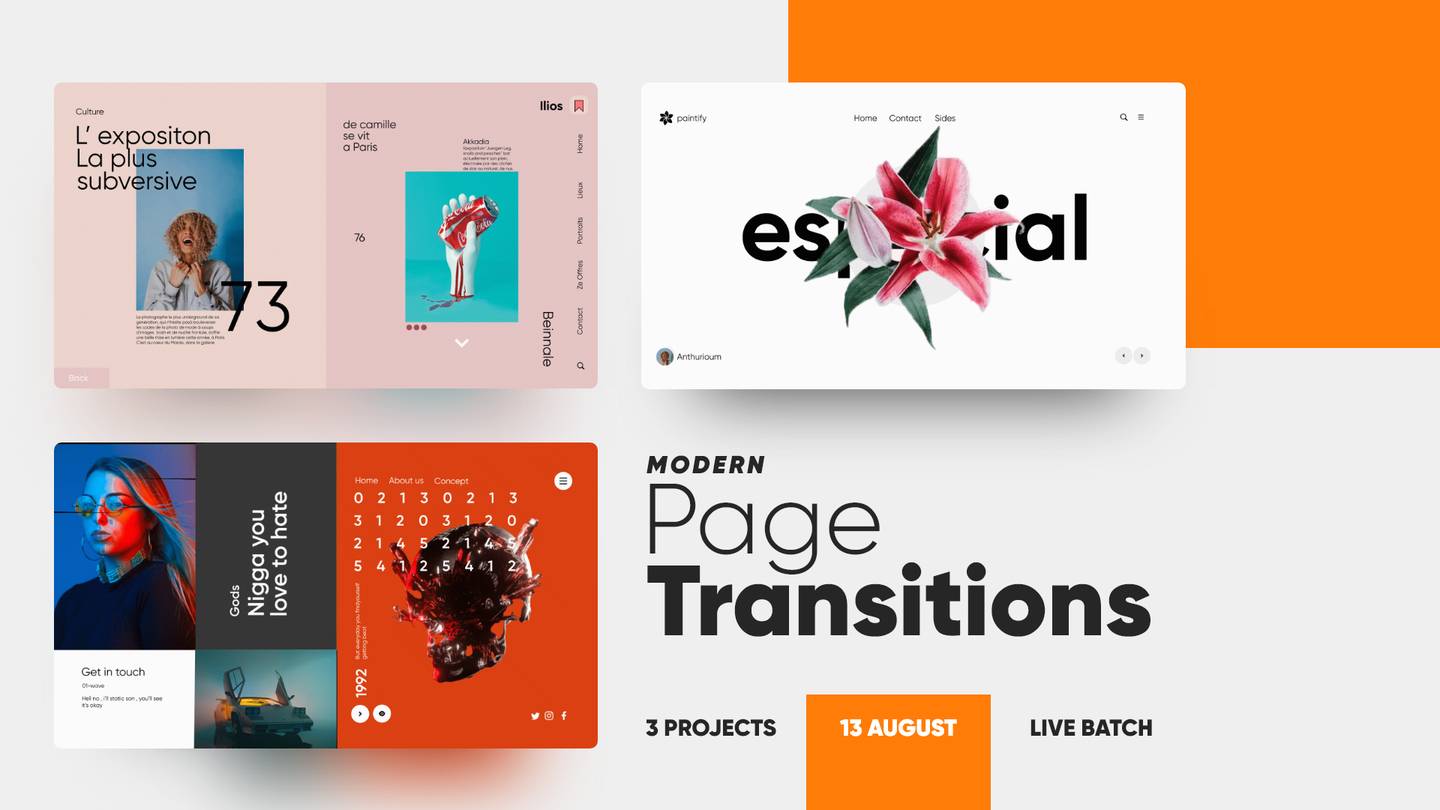 Grasp how modern website are made and it's fundamental concepts.
Make website experience more harmonious.
Build outstanding 3 projects.
Instructor Support
Seamless Page Transitions using BarbaJS and GSAP.
Integrate the BarbaJS JavaScript library into your websites and use CSS and JavaScript techniques to add smooth and interesting effects.
Type
live Course
Time
7 classes
Starting on
2022-08-20
₹ 700
Details
In this course, we're going to create series of projects which will help you understand how modern websites perform their animations, we'll learn & understand the animations which we see on awwwards and many great resources.
Course Table of contents

What will you learn?
12 Sessions
3 Projects
Introduction

2 session

Understanding GSAP

Understanding Barba JS
Project 1

3 session

Understanding Project

Coding project markup

Coding Animations
Project 2

3 session

Understanding the Complete Project

Creating the Markup and Styling

Adding page transitions and animations
Project 3

4 session

Creating HTML & CSS

Adding Page Transitions

Creating Animations

Adding loader
Project Overview
Flowry
Landing page of a startup selling elegant flowers, we'll set up our coding environment and will proceed creating the page transitions.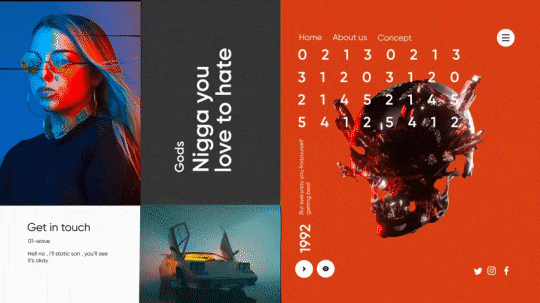 Modern Portfolio
we'll make more detailed landing page, containing many details and the goal would be to get thorough understanding of barba.js and gsap.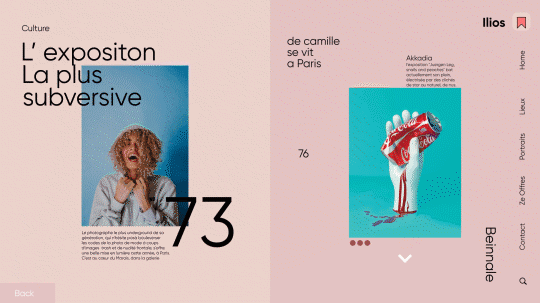 Cosmetics Brand Landing Page
in our final project, we're creating almost complete single page website experience, we'll make loader and understand about how barba.js can make website's experience way better.
Sample Live Lecture (it's fun)
so that you know, not every online class is boring.
you'll definitely love it! you'll definitely love it!
you'll definitely love it! you'll definitely love it!